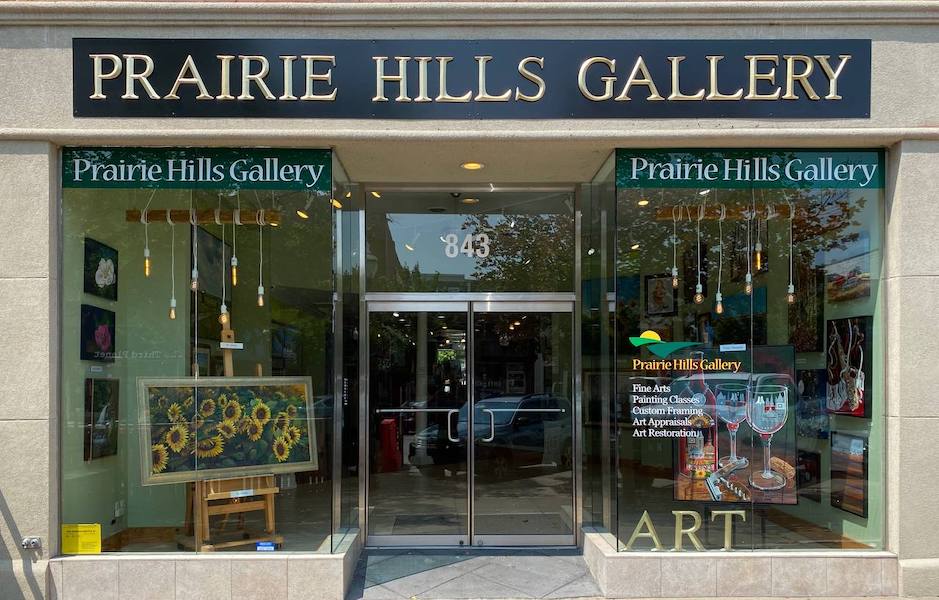 Uncover Our History
A Legacy of Artistic Excellence
Prairie Hills Gallery, founded and led by lifelong artist Mehrzad Alison, embodies a rich history of promoting the visual arts spanning over three decades. Mehrzad's artistic journey began with Roy's Art Gallery, a cornerstone of the region's art scene for 37 illustrious years. This esteemed gallery played a pivotal role in advancing the careers and recognition of countless artists.
Roy's Art Gallery was more than just a gallery; it was a nurturing ground where artists' dreams and aspirations found wings. Through unwavering support and mentorship, it became a launching pad for artists, solidifying their place in the art world. It remains a cherished chapter in our gallery's artistic legacy.
Our Artistic Focus
On March 1, 2010, Mehrzad Alison opened Prairie Hills Gallery, carrying forward the gallery's mission to promote artistry. Nestled in the heart of Lawrence, Kansas, our gallery is dedicated to fostering creativity, serving as a vibrant hub for artists and art enthusiasts.
Prairie Hills Gallery's primary focus lies in celebrating Kansas artists, with a special emphasis on the picturesque landscapes of the Midwest. Alongside Mehrzad Alison's own stunning Kansas landscape paintings, our gallery proudly represents one of the 20th and 21st centuries' most renowned artists, Robert Sudlow. With his unique impressionistic style, Sudlow's landscape paintings illuminate the true beauty of Kansas, making him not just an artist but a mentor and role model to many. His impeccable sense of color, composition, and unwavering dedication showcases the essence of our beloved state.
Our Ongoing Mission
At Prairie Hills Gallery, our primary goal is to continue the legacy of Kansas beauty and its exceptional artists. We invite you to explore our gallery and be part of our artistic journey as we continue to celebrate the splendor of Kansas and the incredible talents that call it home.
Our Services
WE OFFER A COMPREHENSIVE RANGE OF SERVICES TO SUPPORT YOUR ART NEEDS.
Ready to immerse yourself in the world of artistry? Visit us in person or explore our offerings, events, and the boundless potential of art online.
Gallery Location

843 Massachusetts St.
Lawrence, KS 66044

Contact Info

prairiehillsgallery@gmail.com
785-550-9179

Open Hours

Tuesday - Sunday: 11am - 6pm
Monday by Appointment